Another fantastic summer in Pittsburgh in 2013 and lots of great memories to carry us through the upcoming, long, cold winter!
We knitted a bridge this year. With a lot of help from men and women all over the country, hundreds of blankets were hung on the 9th Street Bridge and were on display for a month this summer.
After the exhibit was dismantled, the blankets were cleaned and distributed to homeless shelters and other charitable groups in the area. Pretty cool huh? More photos of the knit the bridge project are available back on my web site under "Our Home Town".
No sooner was the knitting project dismantled than "BIG EVENT" #2 showed up. A most unlikely visitor, but one that captured the hearts and love of Pittsburghers (and others) everywhere! The 4-story Rubber Duck Project! Even the grumpiest grump managed a little smile at the sight of rubber duckie at the point! I was at the Point when Duckie was towed up the Ohio for the first time and more photos of that fun event can be seen under the "Our Home Town" section of my web site.

Then, there was this: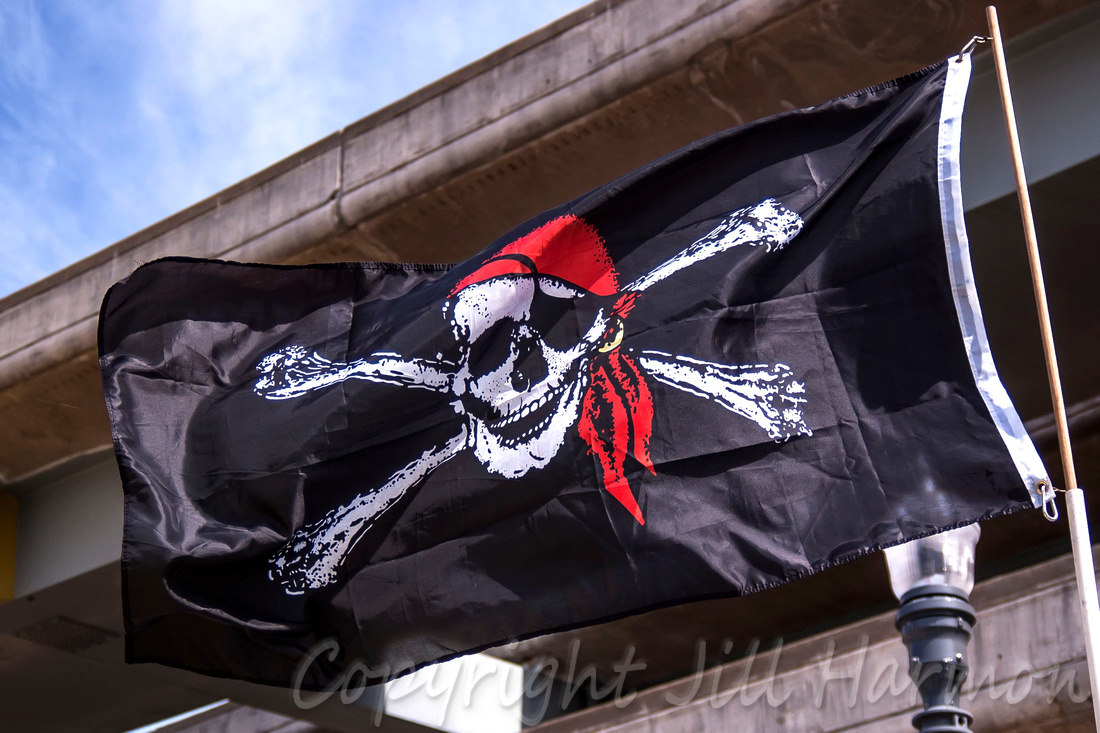 Raising the Jolly Roger at PNC started a string of repetitive stress injuries among Pirate fans. No one was complaining though, especially when we were able to experience this for the first time in 20 years! WOOT!
When do the pitchers and catchers report?