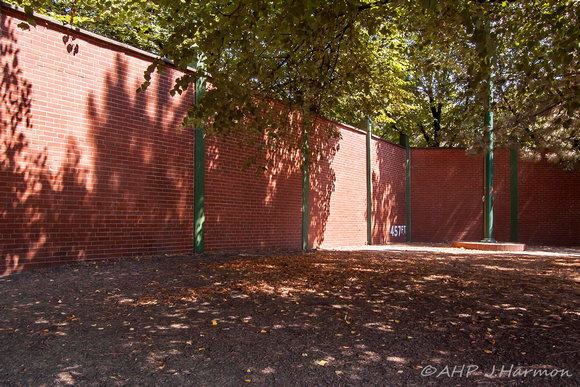 I'm looking for a little help from my readers. I'm working on a photo-essay project this year entitled "Hidden Pittsburgh". This is purely a fun, creative project I've been thinking about for quite some time, and this year by-golly, I'm going to do it.
I have identified several locations in the city and suburban areas to explore, but would like to hear from others - ideas, suggestions and special places in and around the Pittsburgh Metropolitan area that are special to you, or that are hidden gems that not too many people get to see.
Toss me an email at harmonjs@gmail.com, or comment on this post! I may get more suggestions than time permits, but that's ok too! And I promise to share some of the results of the project here on the blog as the year progresses!
Left: Mazeroski Park, Oakland. Forbes Field outfield wall.