Some of my personal favorite photos depicting the sacrifice members of our Armed Forces have made to keep our country free. Enjoy!
The WWII Memorial and Washington Monument.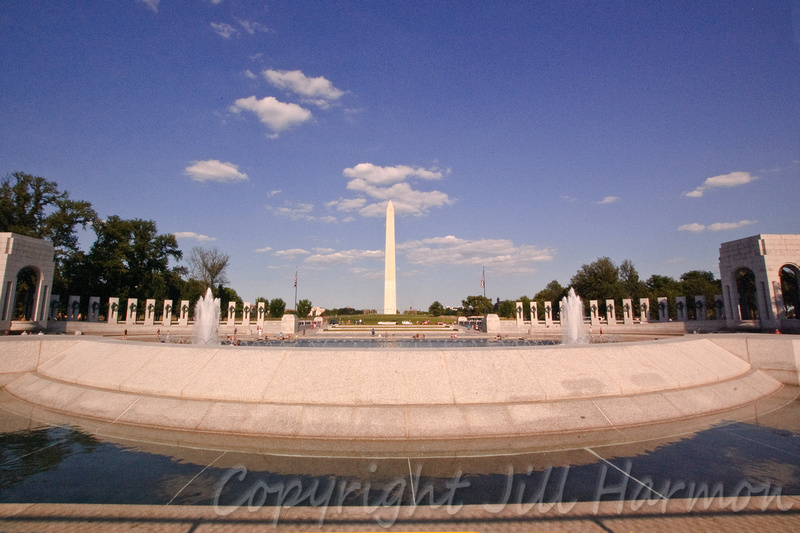 The American Cemetary at Henri Chappelle, Belgium, Memorial Day, 2008. Many of the men that died during the Battle of the Bulge are interred here. We were astonished at the number of Belgians who attended the ceremonies, including the number of Belgian veterans that fought with the American forces. It was a profoundly moving experience.
Henri Chapelle Cemetary, Belgium
Another shot of the American Cemetery in Belgium taken during a previous visit to the site. (As an aside, you'll notice the flag is at half-staff. We actually watched the lowering of the flag, finding out later that former president Gerald Ford passed away earlier that same day).
Henri Chapelle, Peace Angel
The Mardasson Memorial in Bastogne, Belgium; constructed by the Belgian people to that the American forces who were involved in the Battle of the Bulge and were instrumental in liberating Belgium during WWII. A walk up the steep, circular staircase rewards you with a magnificent view of the surrounding countryside!
Mardissan Memorial
The Vietnam Veterans Memorial. We always try to visit this when visiting Washington. The sheer simplicity of design, and understated elegance is a beautiful and moving tribute to the men and women who served and perished.